Context & Background
The motivation for this crowdsourcing campaign results from the ever-increasing trends of urbanization. Especially at a younger age, people are increasingly drawn to cities to work, study, further their education, network, make contacts and, above all, to live in an urban area. However, one of the most important indicators for feeling comfortable in a city is the feel-good factor within one's own four walls. Housing has a great impact on a person's work-life balance, as this is the retreat of any urban resident. In this environment, many people face some problems such as stress, imbalance, poor work-life balance, too little recognition, no support, responsibility and overload in daily life and several tasks. That's why this crowdsourcing campaign aims at enriching the urban life of millennials with the help of a digital product.
Millennials – who they are and what they want:
Overview
Millennials – or Gen Y – are generally born in the years between 1980 and 1995. This generation has lived through three major changes: the digital transformation, the demographic change, and a significant change in values compared to earlier generations like Baby Boomers (very hierarchical and orderly) and Generation X (focused on stability and efficiency). Consequently, Millennials are generally said to be career-oriented, ready to perform and keen to move things forward. They enjoyed a sheltered youth and now want to provide parenting on eye level with less authority (again, compared to earlier generations).
Insights from the research:
As part of the preparation for this challenge, 112 interviews with Millennials were conducted. Here's what we've learned so far:
Main priorities in life:
Time is crucial for Millennials
Community, networking and friends play a significant role in their lives
Feedback is very important for Millennials – doesn't matter whether it's about their work or in their everyday life
They generally have a willingness for work-life blending
However, work-life balance, a healthy lifestyle and mental health are quite relevant for them as well
Their motivators can be summarized into purpose, individual fulfilment, adequate work environment, but also salary/financial security
Feelings about the city life and their home:
The city is oftentimes perceived as fast-paced and competitive. Therefore, it might be stressful.
Finding housing is not an easy task for them. The process is new, time-consuming and exhausting.
The flexibility and mobility a city can offer is well appreciated. Being able to move in a city or between cities, visiting cultural events etc. are the main benefits mentioned here.
A lack of peace, personal time and space in the city is perceived by most Millennials. They are not able to do all the things they wish to do.
Future perspectives and life goals:
Most Millennials have a plan or a rough direction for how their future should develop
Their happiness often depends on the progress they have already made on the way towards reaching their future goals
Many Millennials want to develop into leadership roles, sort out their housing situation once and for all and improve their living situation (e.g. by connecting with others, creating a sense of community, finding the right job, or maximizing their free time)
Download research material here
Some additional info about the UNIQA strategy:

Enabling a better life for our customers (Mobility, Health, Home and Financial Precaution)
Current UNIQA USP: the personal advisor and her competence, the customer feels safe, valuable trust, strong relationship, sympathy
Ready for opening innovation up
Customers play a major role in UNIQAs innovation process
Working together with external partners such as universities, startups and networks
UNIQA's strategy is called "UNIQA 3.0 – Seeding the future". It aims not only on averting consequences of illness, damage and loss, but more on actively improving the lives of their customers. One segment of UNIQA's customers are Millennials. As part of this challenge, you will be able to come up with ideas for digital products for Millennials that are in line with UNIQA's strategy.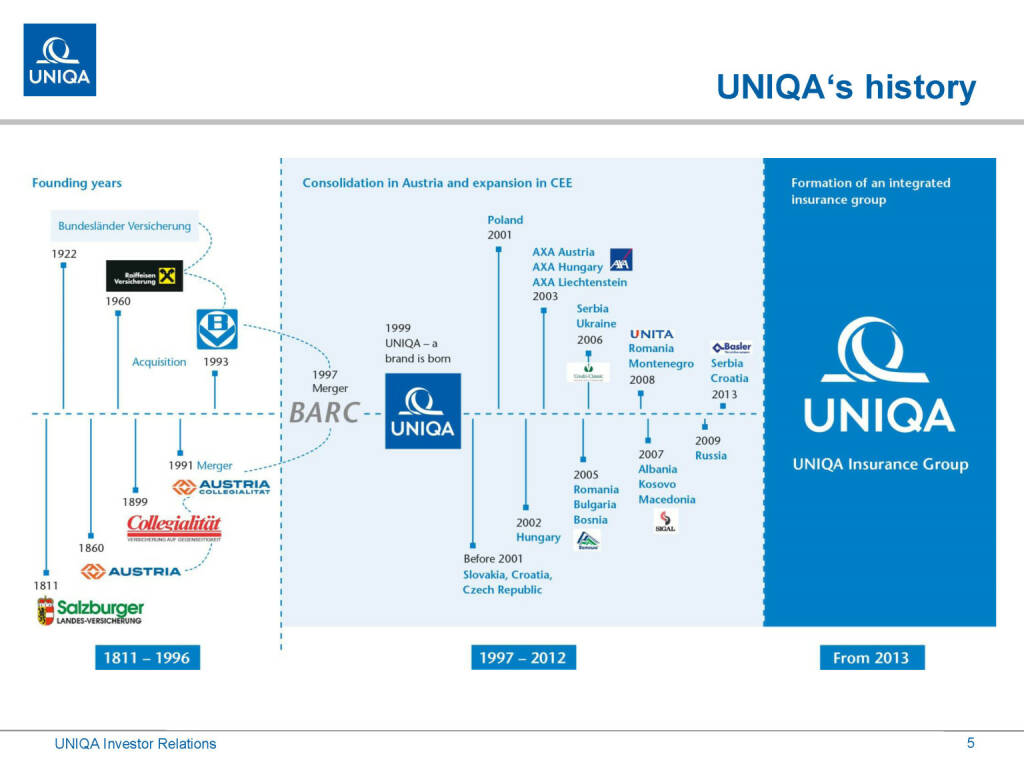 Further information about UNIQA:
https://www.uniqagroup.com/gruppe/versicherung/uniqa-group/ueber-das-unternehmen/unternehmensportrait/Company-profile.en.html